We have some exciting news! 😀
DSC just celebrated its 5 Year Anniversary.
We are incredibly proud of our growing community here at DSC.
So, what makes Dynamic Strength and Conditioning so unique?
Why have we been voted the #1 gym in N.H. for several years in a row?
Why do our members, who come to us with little to no fitness background, see such incredible results?
Because there is a better way.
It all started 5 years ago with a mission.
We saw what was going on in the world of fitness and nutrition and the success (or lack there of) people were having.
We saw the roadblocks like the confusion, frustration, intimidation, and competition that stood between most people and getting started.
Those that were lucky enough to grow up with a solid background of fitness and nutrition were ok.
They had no problem getting to the gym or going for a run and sticking to their routine.
But for most of us, that isn't the case.
In fact, the success stories you see below came to DSC with ZERO fitness backgrounds. For many, DSC was the first gym they'd ever been to.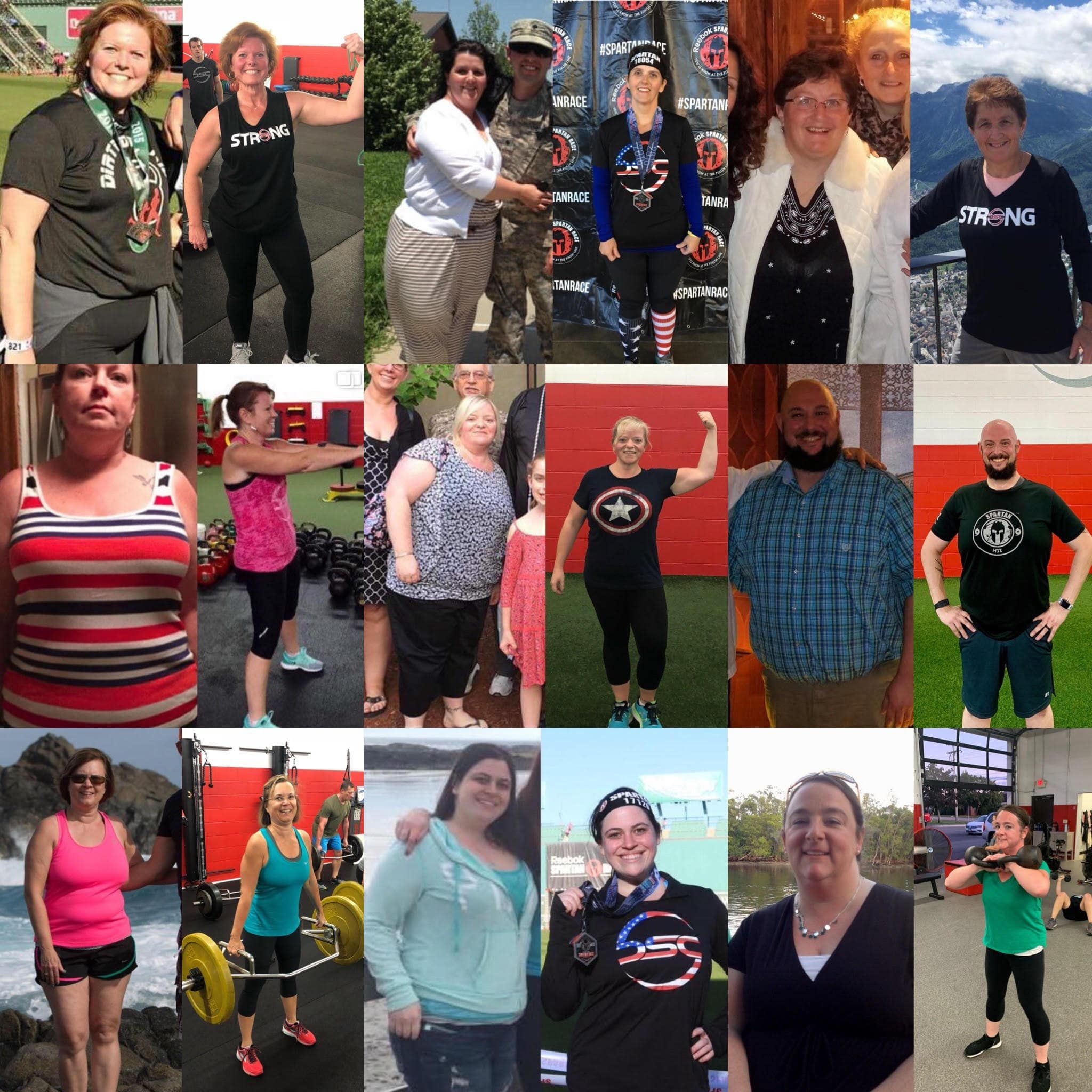 You see, we are here on a mission.
That mission is to provide the worlds greatest fitness experience through better support, guidance, coaching, and results.
To help those who are ready for the support to get started and feel their best.
We know how hard it is to get started.
Where do you even begin?
We also know the odds are stacked against you.
Almost 90% of people who start a fitness or nutrition routine quit within the first month.
Why? Where is the disconnect?
Why is it so hard to get and stay in a consistent workout routine?
Why is it so hard to see results?
Why does working out feel like a chore?
Today, we're going to cover why DSC is different.
Why our members, with no fitness experience, beat the odds at DSC and transform.
We're going to take you through why you (regardless of your fitness background and regardless of your injury history) can come to DSC and thrive!
Let's get into why DSC works.
1| Support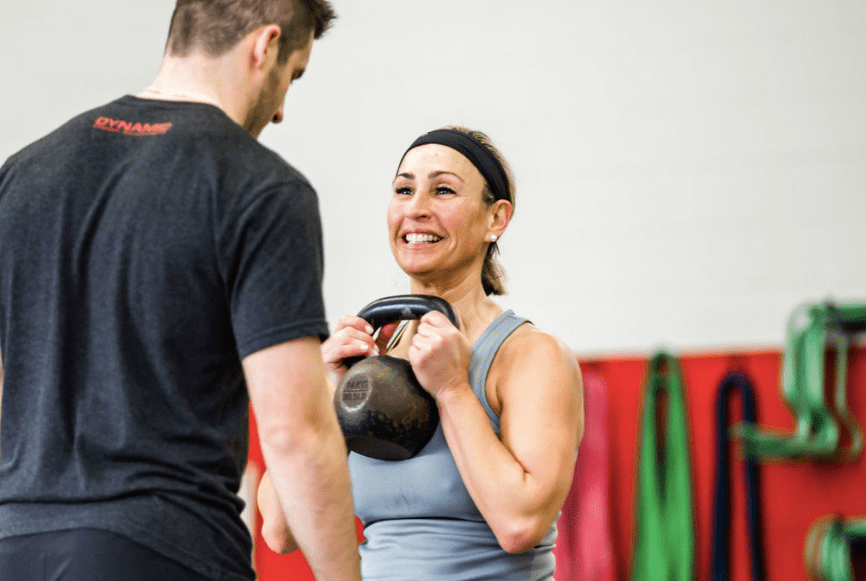 Unfortunately when most of us think about getting into workout routine and improving our fitness a few thoughts come to mind:
Confusion
Anxiety
Competition
Embarrassment
Loneliness
Frustration
We completely understand the feelings, anxiety, and worry that surround starting something new, especially a workout routine.
"Am I going to look silly?"
"Am I going to be the most out of shape person there?"
"Will my current level of fitness hold me or others back?"
Here at DSC we are trying to change the gym experience forever.
We're here to remove those negative feelings and worries and to create the most supportive and fun workout environment imaginable!
Over the years we've built quite a niche for helping people who are either brand new to exercise or those who haven't worked out in quite some time, get into a consistent workout routine and absolutely thrive!
We do that through incredible amounts of support from our coaches and community.
You no longer need to do this on your own.
The evidence is very clear.
It is much easier to succeed when you have the comfort and support of other members and our coaches.
There is a deep desire by our members to encourage each other to improve and celebrate even the smallest of victories.
We all have those days where we just aren't feeling it.
Maybe it's tough to get to the gym or push through that last set.
A solid support system does wonders to keep you accountable, consistent and committed, making reaching your goals much easier than going at it alone.
This is one of the major reasons our members have such great success.
Research has shown time after time that joining a group class or working out with a friend or spouse drastically increases your level of commitment, effort, and results.
Not only is this support system going to increase your consistency but it is also a great way to make your workouts more fun and enjoyable!
"One of my biggest fears when I first joined was if I'd be able to keep up. Walking in for my first class was nerve wrenching.I knew I was out of shape. My worry eased up after meeting the coaches, they were so friendly and welcoming! It comforted me that both coaches kept checking in on me throughout the workout! They really made sure I was working at my own pace and took me through every step of the exercises." - Amber
"Terrified is how I felt before my first class! I was surprised at how fast my first class went and how supportive and encouraging the coaches and other members were. DSC is the BEST thing I have ever done for myself!" - Sara
"I was completely nervous – took me months to finally walk in and try a class. Nervous because only "fit" people join gyms and my weaknesses would maybe not allow me to complete some of the workouts that were required, or at least that's what I thought. I am just over the moon happy with the workouts and coaches! The support and encouragement no matter where you are in your exercise needs is so motivating." - Michelle
2| Guidance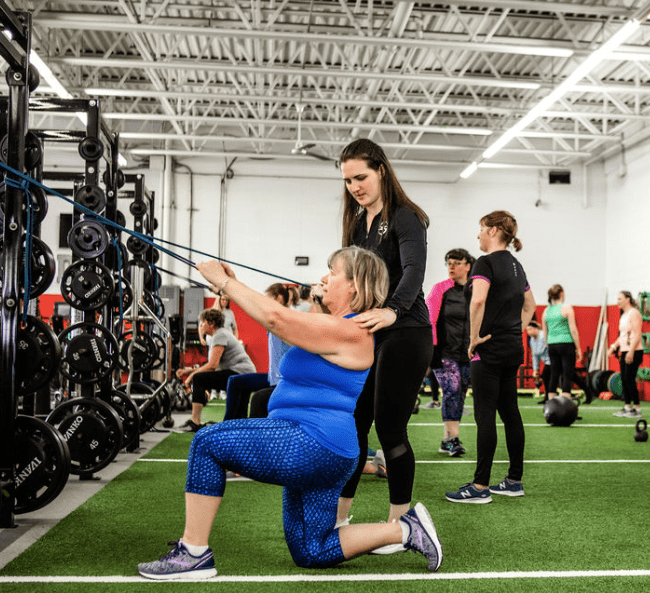 Here's a typical gym experience for a new member:
They sign-up.
The employee gives them a tour of the gym and then they're left on their own.
Now what?
Excitement drops and confusion sets in.
They're left alone to figure it out.
The member probably hops on the treadmill, maybe lifts a few weights from a routine they saw in a magazine or online then calls it a day.
Two weeks later, their routine is boring and willpower runs out.
They're not sure what else to do at the gym and are now completely unmotivated and give up.
Imagine walking into your new gym and being greeted by the most friendly and welcoming front desk attendant.
Imagine meeting the coaches where they get to know you as person as well as your individual goals, your health and injury history.
Never done anything like this before? PERFECT!
They understand how nerve-wrecking one is, so they are there every step of the way.
From there, your coaches are your personal fitness tour guides.
They will take you step by step through your workout (which is all planned out before you even come in) and walk you through each exercise at your own pace.
They will slow you down, ensure your form is correct, and help you select which weight to use.
Injuries? No problem. Our coaches have a way to work around any aches and pains you have going on, past or present.
Imagine never having to think about anything again when it came to your fitness.
Imagine being surrounded by coaches and members eager to see you succeed.
Welcome to DSC!
"All the coaches were aware it was my first time and were very attentive. They made sure I was thinking about my form and learning how to perform the exercises correctly, unlike my previous experience at another gym were I ended up getting injured, my anxieties and fears quickly went away and I felt like I was part of something amazing!" - Al
"I immediately felt comfortable because of the welcoming environment provided by the coaches and other group members. I was surprised by the amount of individual instruction from coaches and help with modifications for exercises that I am not ready for. I also have learned how to pace myself. I especially liked that every coach took the time to introduce themselves to me, learn my name, and continue to give me loads of support." - Michelle
3| Environment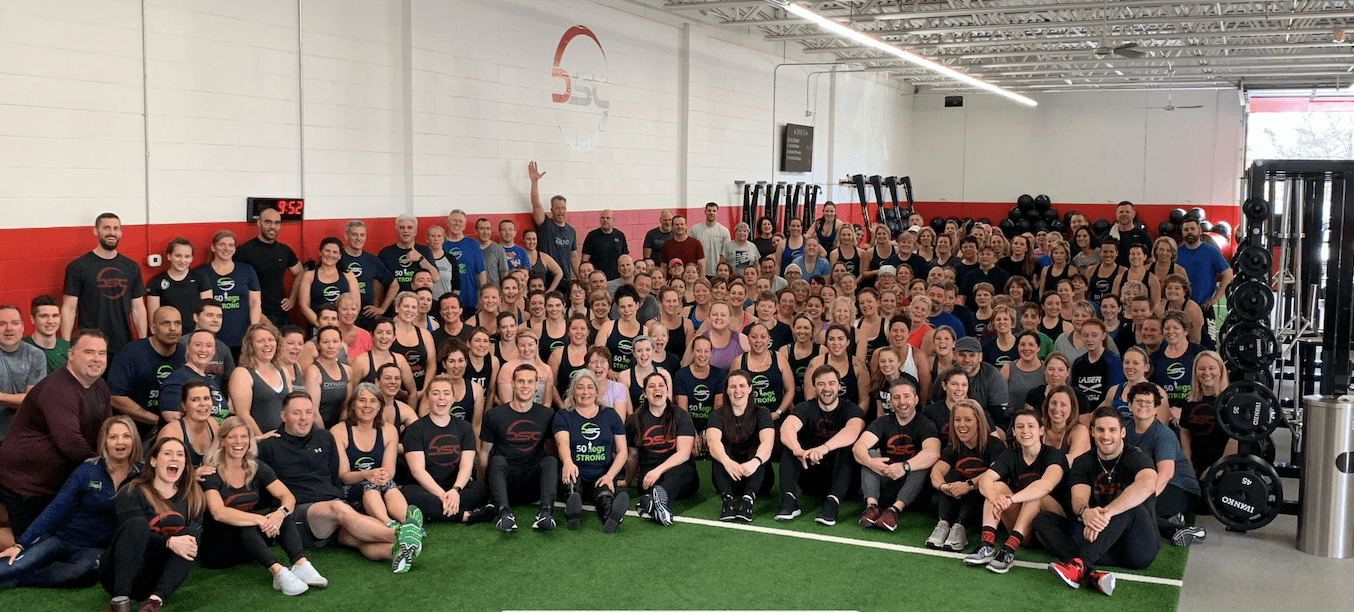 One thing you'll consistently hear DSC members talk about is our high-energy environment.
Here at DSC we place such a big emphasis on our environment and creating a fun, welcoming, and extremely positive place for our member to come to.
What you won't find at DSC is negativity or judgement.
We know, and the research agrees, people thrive in a positive atmosphere.
Test scores, memory, learning, productivity, effort, workout intensity, etc. ALL improve when you're in positive mental state.
On the flip side, a negative or neutral mental state has the reverse effects.
We want our members to look forward to coming here and for DSC to be place they can find complete comfort.
Walk into DSC and our welcoming, high-energy environment is something you can feel right away.
The upbeat music.
The laughter.
The smiles.
The support and effort.
The high-fives.
We have FUN!
We believe your gym experience should be the most positive part of your day!
4| Innovation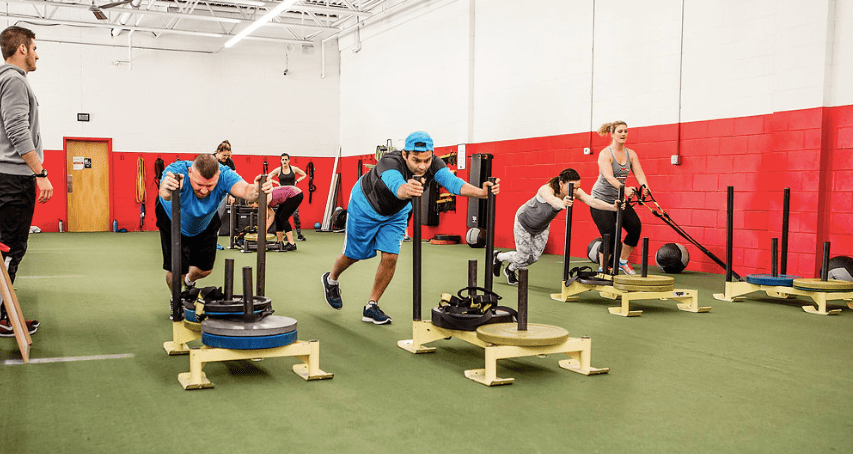 The worlds of health, nutrition, and fitness are ever changing.
Science and research are constantly pushing the envelope to discover the best practices to help people improve their health and see results.
This is great news for our members as our coaches work very hard to stay on top of the not only the latest practices, but the best.
We have invested heavily to bring our members the best tools for them to succeed at DSC.
This means we are constantly working to stay in the forefront of the latest nutritional science, technology, equipment, workouts, and coaching.
You can see this the very minute you walk into DSC as you'll notice a very different gym set-up.
You won't see crowded rows of endless treadmills, bikes, and strength machines.
Instead, you'll see large open spaces great for allowing our members to move in a variety of directions.
We use a variety of equipment specifically designed to keep our members workouts fun/fresh and help them get stronger, shred fat, and feel their best.
Think about how boring it would be to do the same old routine with the same old equipment day after day.
Not only would your results and progress suffer, you'd quickly lose interest.
We make sure our workouts always have the right amount of fun, variety, and challenge to keep you enjoying your workouts and making progress.
5| Consistency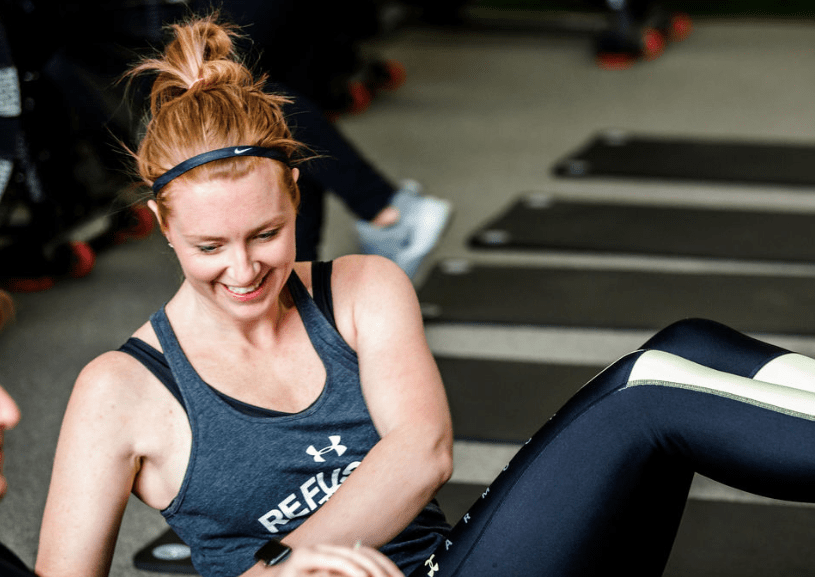 When it comes to improving your fitness, losing weight, and feeling your best, consistency is key.
If you want to make real change, you've got to be consistent.
It can't be a once in a while thing.
How does DSC improve your workout consistency and in turn, your results?
What we have found is very simple.
In order to be consistent with your workouts (and in turn see fantastic results) you need to enjoy it!
Yes working out can and should be fun!
It needs to be something you look forward to, not something you dread.
The more fun you have with your workouts, the more you look forward to them.
The more you look forward to them, the more you go.
And the more you go, the better you look and feel!
Will power only lasts so long before you give up and quit. We have all been there.
Working out doesn't need to be 30 minutes of hell on the treadmill.
It doesn't need to be scary, intimidating, or competitive.
We're here to make it something you love and something to be a big part of your life.
"I've met a lot of great people at DSC, it truly is one of the highlights of my day coming in for a workout. Never would I have thought I'd actually enjoy coming to workout daily!" - Amber
Ready to get your transformation started?
Our 30-Day Jumpstart Program for Women starts October 14th!
30-days of commitment, support, and RESULTS!
Only 30 spots available!
Click below to reserve your spot!