Join Our Women's Only 30-Day Jump Start Program!
Over the years we've built quite a niche for helping women feel their best with our Women's Beginners Group Training Program.
Most of the women who have joined our program were brand new to working out.
In fact, the vast majority had never been in a gym before, let alone a consistent workout routine.
They spent most of their lives taking care of others and have spent little time on their own health.
They wanted to feel better.
They wanted to lose weight, have more energy, and get into a fun and consistent workout routine.
They then stepped out of their comfort zone, committed to change, and have absolutely thrived since joining our Women's Group Program.
They've thrived with the right amount of guidance, support, direction, and community -- a community of women with similar stories and goals.
Women like Dawn (down 88lbs!)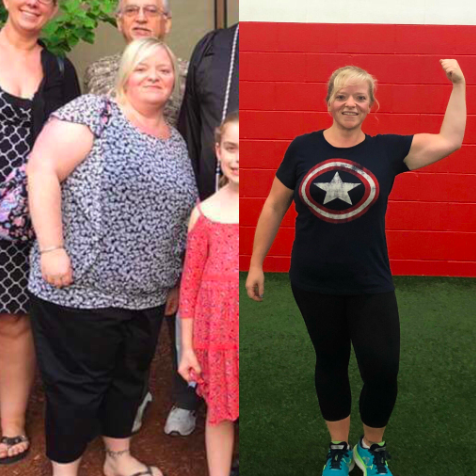 Watch Dawn's interview HERE where she shares her incredible story, past struggles, successes, and experience at DSC!
And Cheryl (down 45lbs!)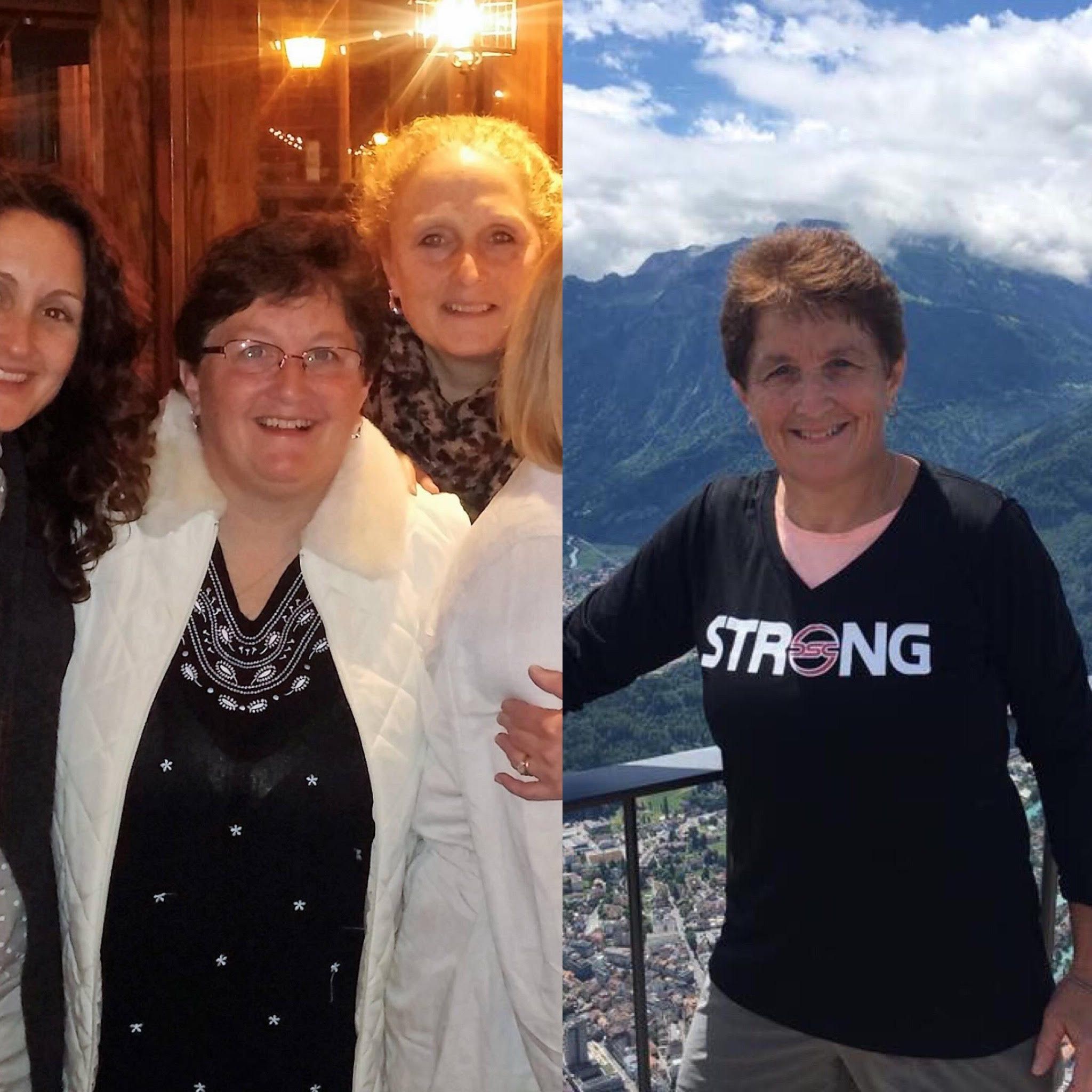 Do these women sound like you?
If so, imagine for a moment.
Imagine walking into a gym and joining a community of women just like you.
Imagine a gym where you feel at home and comfortable.
Imagine the most friendly and supportive coaches taking you through every step of your workout.
Never done anything like this before?
Perfect! That's why we created this program!
We are here to slow things down and and help you get comfortable.
Injuries? No problem! We have specific ways to work around any ache or pain.
Ready to get started?
We've created a 30-day Jump Start Program just for you!
30-days of commitment and guidance to help you get started, build some great momentum, and feel your BEST!
It combines the 2 aspects of DSC that have made our members so successful:
1. Women's Group Training Workouts
2. Nutritional Guidance
Yes, we are combining our Women's Group Training Program and our Nutrition Program into 30-days of support, direction, fun, and results!
You will have access to our Women's Group Classes where we will work on low-impact exercises to:
Improve core and total-body strength

Increase mobility, flexibility, and posture

Improve your calories

Burn calories

Increase you energy
And our Nutritional Guidance and weekly sample meal plans to:
Learn about making better nutritional choices

Learn to plan ahead

Create balanced meals

Learn how to eat for fat-loss

Eat the right foods to fuel for your day and workouts

Properly hydrate
Check out our Women's Group Transformations HERE!
Check out our Nutrition Group Transformations HERE!
We are getting started on June 17th and are opening spots for just 30 women!
30 women who ready for the guidance, support, and community to get into a consistent routine to feel your BEST!
You are going to LOVE the way you feel this summer!
Click below to reserve your spot! ⬇️
We cannot wait to work with you!