A Look Inside our Jumpstart Program for Women
Over the years, we've built quite a niche for helping women feel their best with our Women's Beginners Group Training Program.
Most of the women who have joined our program were brand new to working out.
In fact, the vast majority had never been in a gym before, let alone in a consistent workout routine.
They spent most of their lives taking care of others and had spent little time on their own health and wellness.
They wanted to feel better.
They wanted to lose weight, have more energy, and get into a fun and consistent workout routine.
So they stepped out of their comfort zone, committed to change, and have absolutely THRIVED since joining our Women's Group Program!
At DSC, with the right amount of guidance, support, direction, and community -- a community of women with similar stories and goals, they've been able to achieve incredible success.
Women like Dawn (down 88lbs!)

Watch Dawn's interview HERE where she shares her incredible story, past struggles, successes, and experience at DSC!
And Cheryl (down 45lbs!)

Do these women sound like you?
If so, just imagine for a moment...
Imagine walking into a gym and joining a community of women just like you.
Imagine a gym where you feel at home and totally comfortable.
Imagine the most friendly and supportive coaches taking you through every step of your workout.
Imagine how great you'll feel with easy to implement, healthy and sustainable nutritional habits.
Welcome to our 30-Day Jumpstart Program for Women.
30-days of commitment and guidance to help you get started, build some great momentum, and feel your BEST!
Thinking about joining our next Jumpstart Program?
Let's get into exactly what to expect.
1| Your first night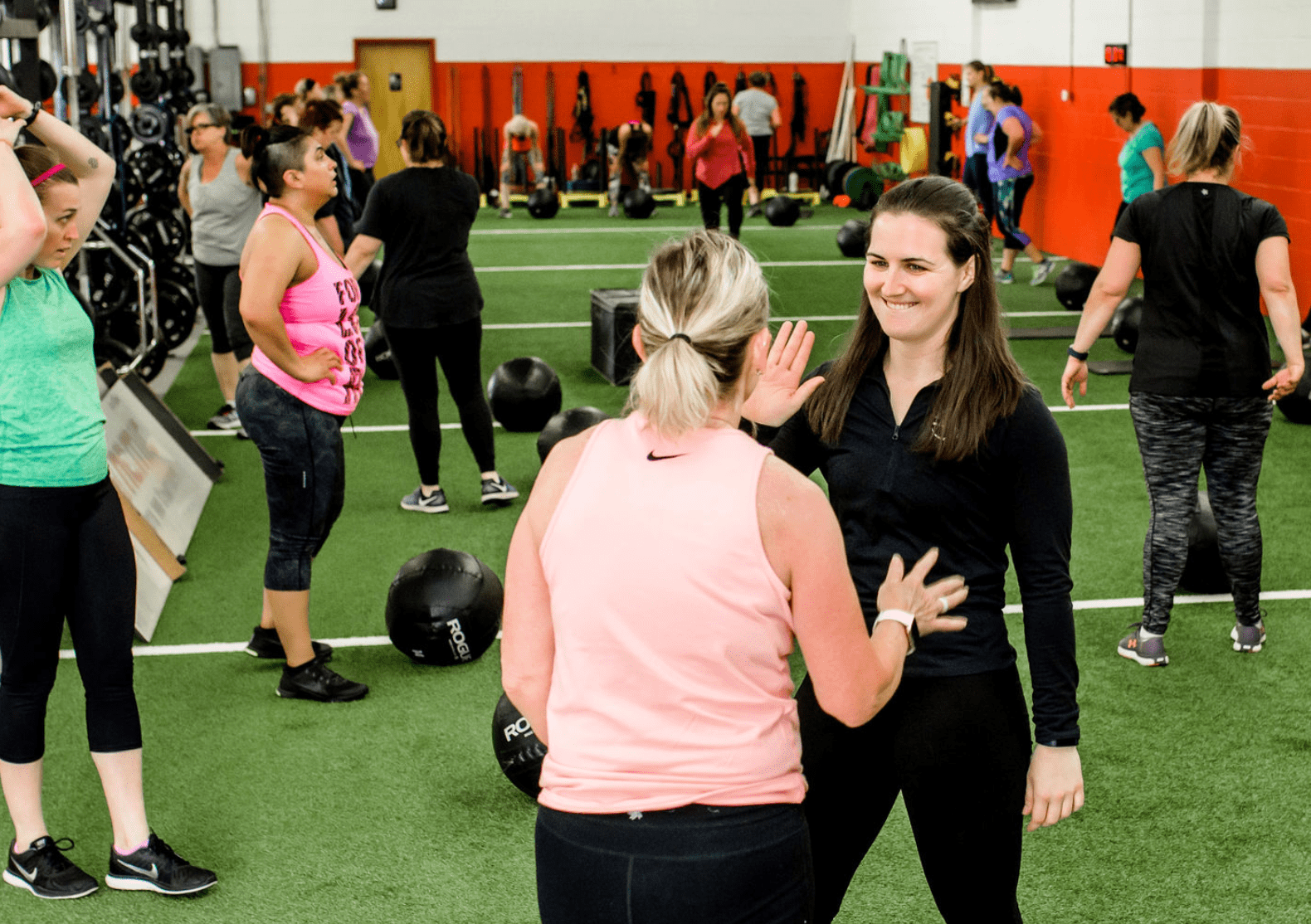 The #1 goal of your first class is to get you comfortable at DSC.
We start with getting to know the layout of the gym as we take you around for a tour of our facility. It is different than what a lot of our members have ever seen or attended!
We'll show you were to put your stuff, where the ladies room is, and where your class is going to be held.
We want you to meet the fellow ladies in your group and get to know our awesome coaches.
As you'll soon see, DSC is one big family! Every single one of our members started with their own first class and will want to help you feel at home here!
We know there are a lot of nerves that first night so we want to make things as simple as possible for you.
Even the smaller details like grabbing you a water if you forgot one or showing you where to refill your bottle if you run out will be covered!
What are our Jumpstart Member saying about their first night?
"Coming into DSC after not working out for 30 years, I was petrified. I thought everyone was young and in super shape, like the people you see in ads. Immediately I noticed we're all different shapes, sizes and ages. All there to get healthier, whatever that means for you as an individual. Everyone is supper supportive. The staff and coaches are top notch!" - Cheryl
"I was so nervous to get started, but that nervousness ended very quickly. Sara greeted me with a warm smile and a big hello and once we entered the gym and met coach Renee and the rest of the team, all of my fears were over!" - Stacey
"I was so nervous coming in being out of shape and having failed at other gyms recently. Within minutes of meeting the coaches and other members my fears were put to rest. Everyone made me feel welcomed and that I fit in. I wasn't intimidated at all and I knew I finally found a gym I could stick with." - Dawn
2| Your Workouts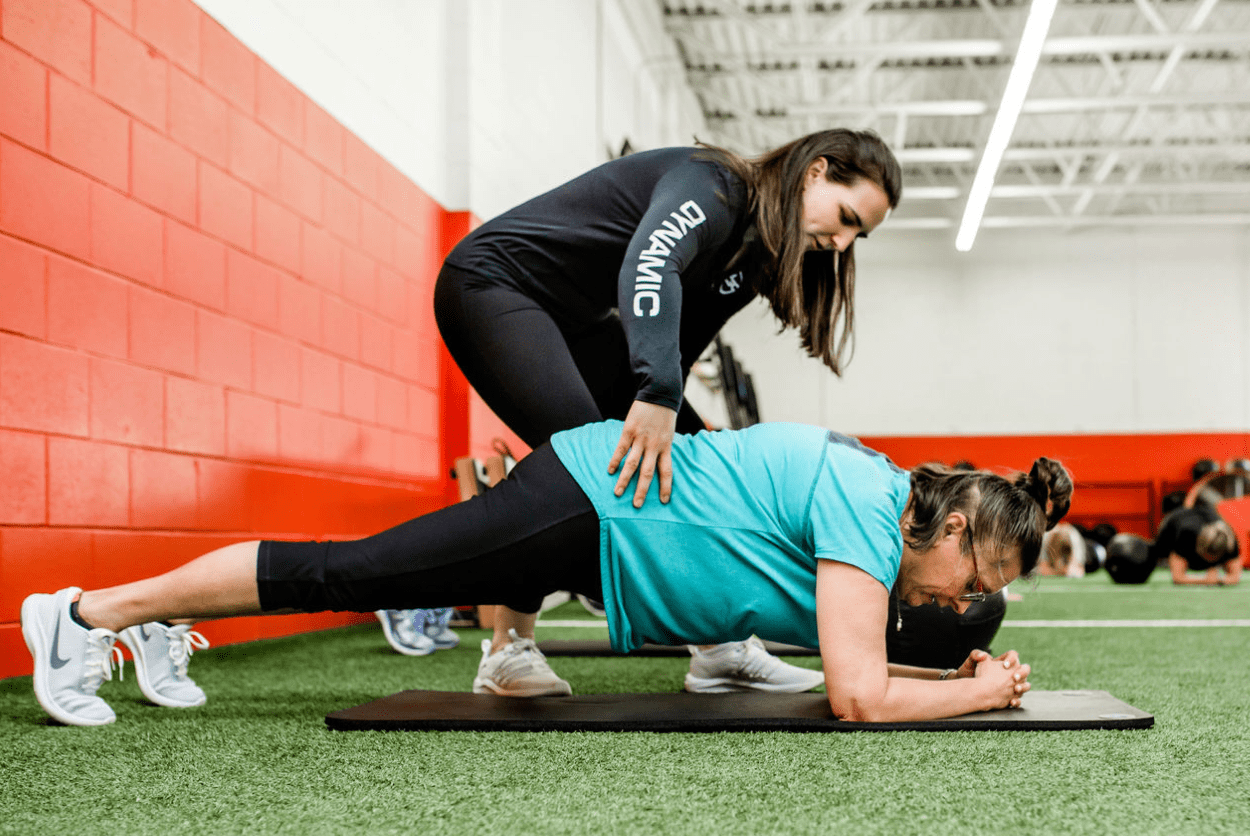 Now it's time for the workouts to start.
With our Jumpstart Program, you will have access to 3 Women's Group workouts per week.
We know you have a busy schedule, so you are more than welcome to mix and match class times and days.
During your first class, we're going to slow things down.
We want you to ease into your workouts as much as possible.
This allows you to work at your own pace and master the technique of each of our movements. This is also a great way to create an excellent foundation from which we can build on with each following workout.
We gather all the Women's Group members and start with our warm-up.
This starts with a series of slow and controlled stretches and later moves into low-impact, faster-paced movements to get your heart rate gradually up and get you ready to workout.
Our coaches will slowly coach and demonstrate every exercise as you follow along.
Think of us as your workout tour guides.
We're here to show you what each exercise is, how to do it, how many of it to do, and what weights to chose, if any.
Never done the exercise before? That's okay! We don't expect you to know or memorize any of them.
In fact, most of the women in our program have never done many of the exercises; that is why our coaches are there!
We will walk you through each one, step-by-step.
Once the warm-up is complete, we move on to the strength and core development portion of our workout.
These low-impact exercises are specifically designed to help you build strength and improve muscle tone.
Have a current or old injury holding you back?
Bad knees? Bad back? No problem!
Our coaches are here to make each movement work for you by helping you work around any issues.
Once we show you what the exercises are, how to do them, and how many to do, we split into different stations.
You will have a coach right by your side, helping you along to master your technique, but also to ensure you are working out at your own pace.
Once the strength portion is complete, the real fun begins with our cardio portion of our workouts.
These movements are designed to help you get your heart-rate up and burn calories.
Once our cardio circuit is done, our coaches take you through our cool-down and stretching routine to improve total-body flexibility and reduce soreness from your workout.
Our tour guides (also known as our coaches) are right there to support, guide, motivate and encourage you, along with other members in your class!
You're going to LOVE the way our workouts make you feel!
What are our Jumpstart Members saying about their workouts?
"The coaches are knowledgeable and they are always encouraging and supportive. I really like that the workouts are demonstrated first and the coaches give alternative versions to accommodate different levels of ability. There are always plenty of coaches around if I have a question or need guidance." - Dawn
"I was very nervous to get started as it has been many years since I have done any exercise (more than a walk) and knew just how unfit I was. I immediately felt comfortable because of the welcoming environment provided by the coaches and other group members. I was surprised by the amount of individual instruction from coaches and help with modifications for exercises that I am not ready for. I also have learned how to pace myself." - Michelle
"I was totally nervous to start, as I had no idea what to expect. I didn't want to embarrass myself in front of already really in shape people, but it was nothing like that. The workouts are killer, but you go at your own pace. The coaches are right there at all times coaching you, asking how you are doing and making sure your form is correct. After all, if your form isn't correct, you are not getting the benefit of the workout. This guidance is exactly what I was looking for." - Brenda
3| Nutritional Guidance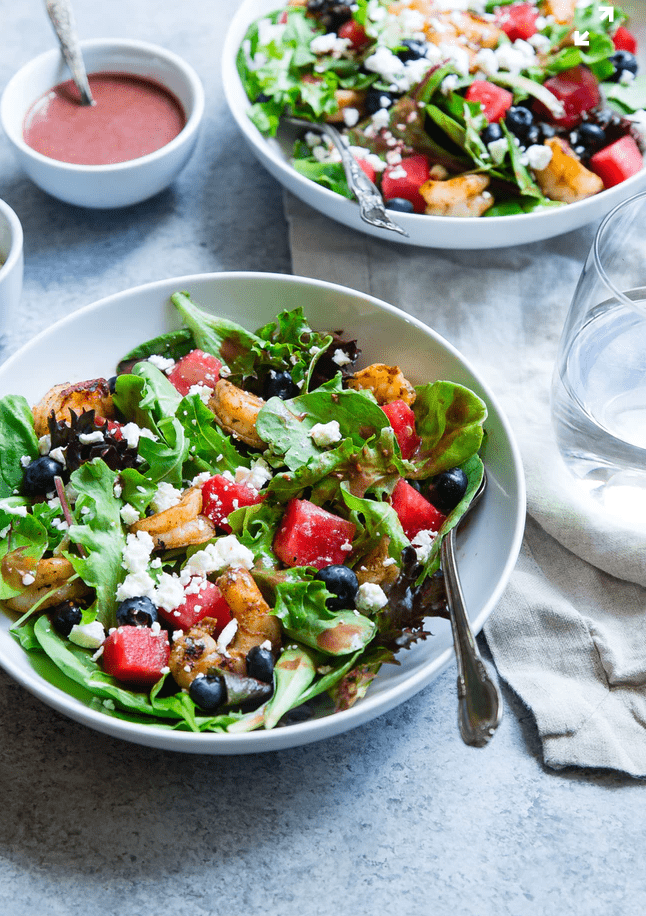 Improving your nutrition can be flat out frustrating.
Where do you start?
Maybe you have tried in the past with a diet.
The problem is, most often diets don't work. In fact, research has shown 80-90% of dieters put the weight they lose back on and then some.
Why? They're unsustainable.
Instead we start small by implementing sustainable nutritional habits.
These habits are simple and incredibly easily to put into action.
We work on areas like:
Learning about making better nutritional choices

Learning to plan ahead

Creating balanced meals

Learning how to eat for fat-loss

Eating mindfully (not because you're stressed or bored)

Eating the right foods to fuel for your day and workouts

Proper hydration
On top of our nutritional habits, we will be sending weekly fat-loss meal plans to help you plan your week.
What are our Jumpstart Members saying about our Nutritional Guidance?
"I have enjoyed the nutrition tips, particularly because they come in my email and I can print them and plan out my meals for the week with the guidance. I read every tip and as a result I have started counting how many ounces of water I drink, having my two glasses before I eat, etc." - Kerry
"The nutritional guidance has been HUGE! I was over eating, eating the completely WRONG foods and again, treating my body poorly. I'm learning how to give my body what it needs to thrive. Even if I don't get a workout in and I'm just simply eating better, my day is 1000% better than when I was eating total and utter junk." - Emily
4| Results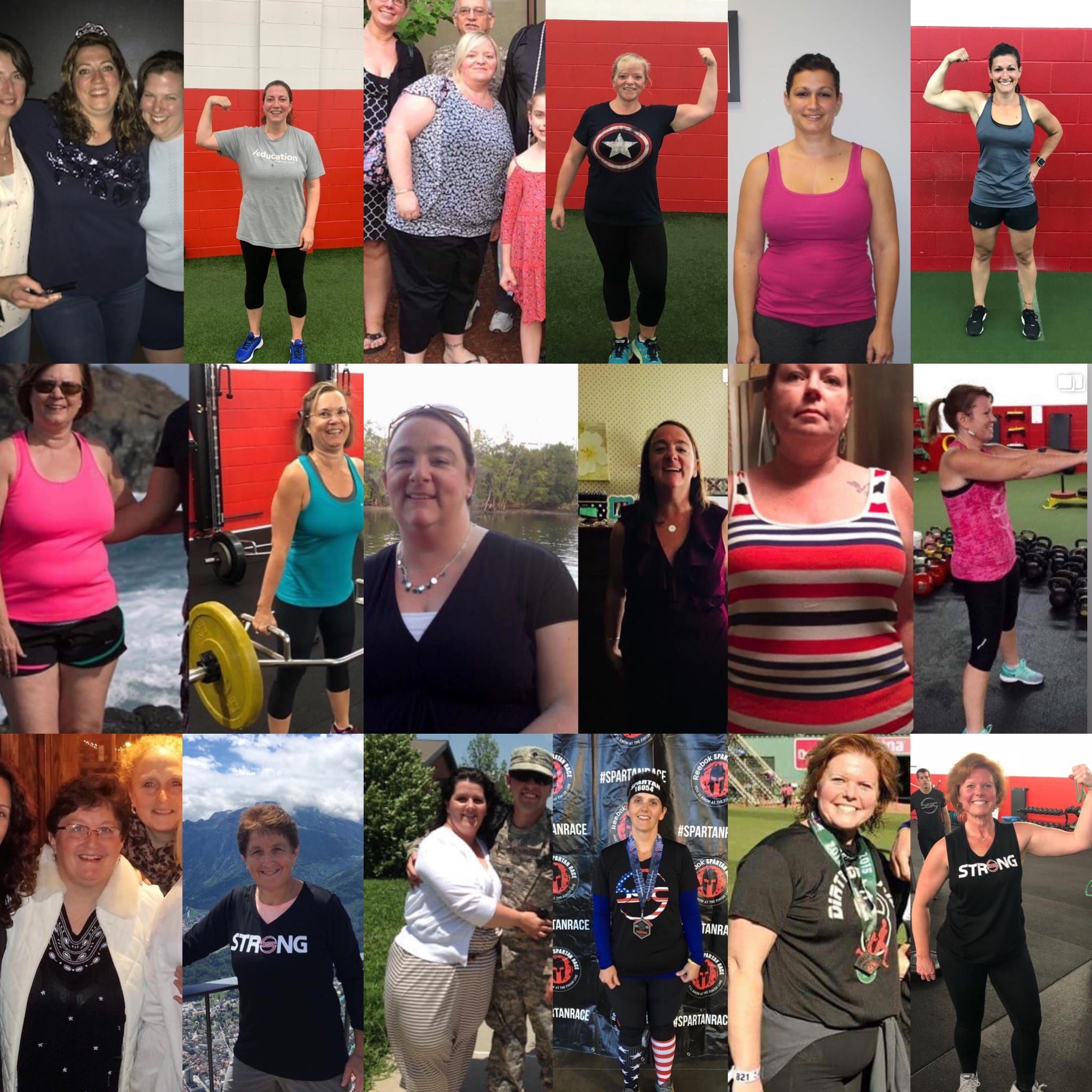 When you combine support, guidance, direction, and fun -- consistency drastically increases.
Momentum starts to roll.
You start having small wins like packing a lunch instead of grabbing fast-food, working out an extra day per week, holding your plank a little longer, or replacing that soda with a water...and these wins add up!
Before you know it, fitness is a part of your life, you're eating better, and you're making incredible progress.
And when momentum and consistency increases, real change starts to happen!
We see this across the board with our new Jumpstart members.
These small wins and the building of momentum were the key to our top Women's Group Transformations. Check them out, HERE!
Our job here at DSC is to remove all the road blocks between you and your healthiest and happiest life.
We're here to make getting into the best shape of your life easier!
Are you ready to get started?
We cannot wait to work with you!
Our 30-Day Jumpstart Program starts October 14th and we are opening spots for just 30 women!
30 women who are ready for the guidance, support, and community to get into a consistent routine to feel your BEST!
You are going to LOVE the way you feel this fall!
Click below to reserve your spot! ⬇️