My Story Is For All The Moms Out There!
My story is for all the moms out there.
Two years ago, at the age of 35 (mom of a 12 year old), I tried one of the group training classes at DSC and LOVED it! It was right up my alley and I was so excited! I had been training in other gyms and attended a variety of other fitness classes, but nothing that I ever got excited for or looked forward to. It felt like such a "chore." I had recently lost some weight at that time and was the smallest I had ever been! I felt strong and pretty confident that I would be able to survive it. The first class was not easy! It was tough but I loved the challenge and couldn't wait to come back.
I returned for a few more classes when I got the unexpected surprise of my life. I was going to have another baby after 12 years! After all the hard work I put in getting my health and body in shape to almost exactly where I wanted to be, I tried so hard to continue throughout my pregnancy with my "routine" hoping that I could keep up with what I had worked so hard to achieve. I was hoping I could keep up with my fitness and knew as I would near the end of my pregnancy that I would have to modify as needed.
The reality was the exact opposite for me.
I could barely find the energy to walk never mind attend any classes.
How could this be? I was in good shape.
I thought this pregnancy would be "easier" to maintain. I felt so much guilt mentally and physically. I wanted so badly to have an active pregnancy, but that just didn't happen for me. So 4 weeks postpartum after a 9 month hiatus, 30+lb weight gain, and a healthy new 10 lb baby boy, I walked back into my first class, again. I had so many mixed emotions: super excited to be back, extremely scared and nervous, questioning whether or not if I'd be able to get though an entire class, wondering how "lost" I'd be.
Can I do this? It's been so long! Would I be able to keep up with my friends? How can I find the time to get here with a new baby? Would sleep deprivation and the schedule of a newborn allow me to be able to commit to myself and feel deserving? Could I/ should I do this for me? Parental guilt set in a bit.
I went for it, I NEEDED this! I WANTED it! I got through class that day. I took it slow and steady with lots of modifications and guidance from our amazing trainers. They kept me going, motivating me through the entire class with words of encouragement and constant reminders as to why I loved and missed this place so much.
I knew it would not be the same for me as before. I knew I'd be starting from square one, practicing and mastering the push up along with other exercises all over again. I had a lot of work ahead of me and I was willing and excited to jump in and get started! I wanted to feel strong again. I wanted to get my stamina back to where it was. I wanted to be back at a healthy weight. It was not easy! In fact, it was quite challenging and at times extremely frustrating.
The process did NOT happen overnight. It was a work in progress and took what felt like an eternity. I had to have an extreme amount of patience to dig deep and not give up! I believed in the process 100%! I trusted the expertise and guidance of the trainers. I BELIEVED IN THEM AND I BELIEVED IN MYSELF to get to my goal. I DID NOT QUIT! I realized that if I just kept with it and kept working hard that one day it would eventually just "click." My body would respond to all the hard work and the transformation would happen. It's been a year since joining, attending classes 5/6 times per week.
I'm proud to say the PROCESS WORKED!!
I am back to my pre-pregnancy weight and feeling stronger and healthier than ever!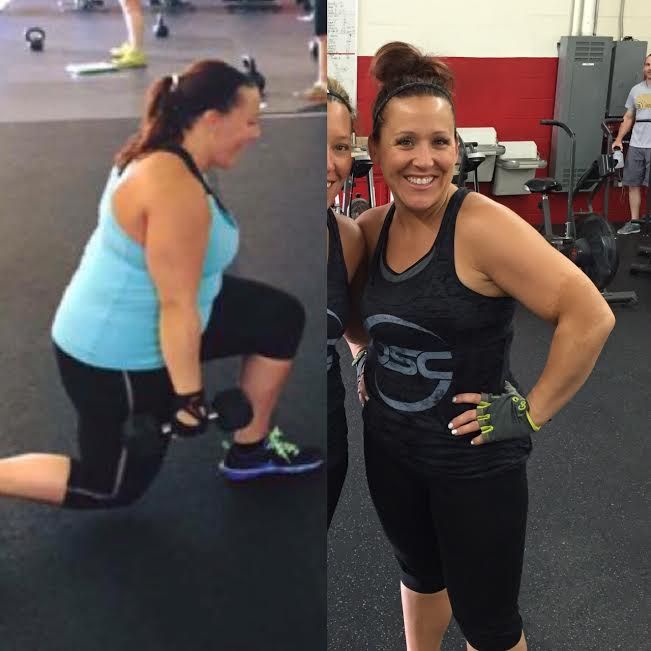 I seamlessly created my new routine and schedule with a newborn baby and all. I made DSC a committed priority for myself. I'm so glad I did! I am not finished; my journey has not ended here. This is my lifestyle and I have more to give! I am looking forward to new and exciting goals, achievements, and accomplishments!
My advice to all the new moms and dads that can relate or anyone that is thinking of joining -- make time for YOURSELF!
You deserve it! You are worth it!
I promise you can and will achieve all that you desire. You will get there! Give it time, have patience and don't give up on yourself! Matt and the trainers have created something so very special and unique within the walls of this gym. I guarantee you WILL NOT find another gym like this! They have such a genuine love and personal respect for each and every one of their members. It radiates far beyond their knowledge and training.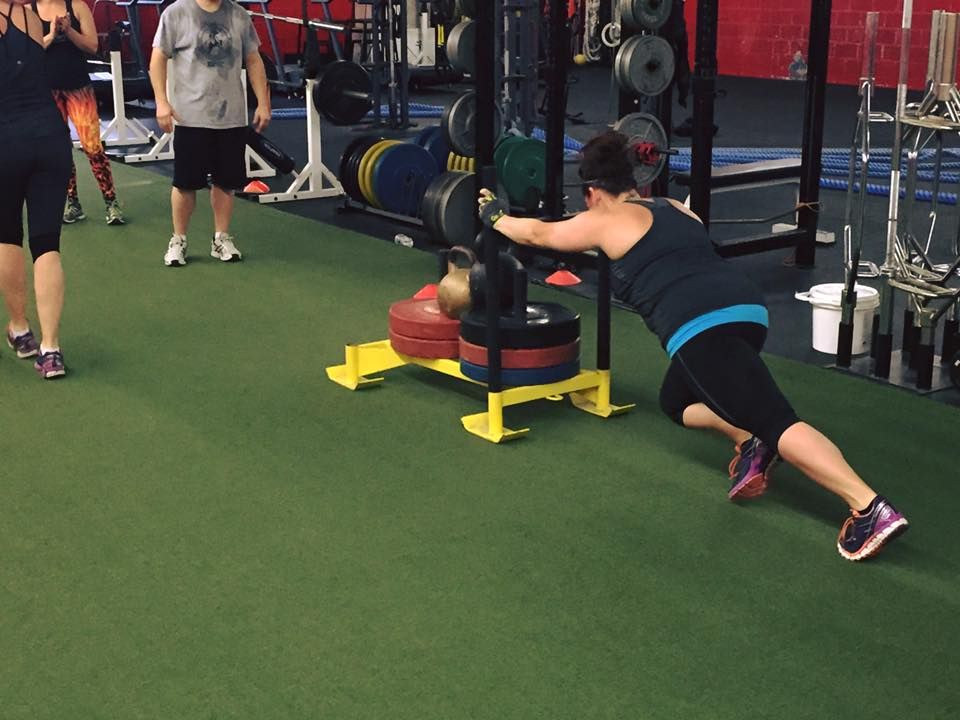 Thank you to the DSC trainers and my 9 am crew for your constant dedication to me and your words of encouragement when I felt I wanted to give up. Your willingness to help me and push me to my absolute limits allowed me to realize that I am stronger than I ever thought. To the rest of the DSC family members, your stories and journeys inspire me. Thank you all for being a part of MY journey and very special and important part of my life. Thank you for the new found friendships, continuous laughter, fancy dance moves, and outrageous costumes. There is one thing that is common among our transformation stories. WE ARE ALL DSC FAMILY, and I'm so happy to be a part of it!!
- Colleen