I am down 23lbs and 2 pant sizes!
Before joining DSC, a typical work out for me was going to the gym, walking around using equipment that I had no idea how to actually use.
I would end up running on the treadmill then going home.
I found myself very bored at a regular gym and I never wanted to go.
I was bored because I felt like it was very repetitive. This was due mainly to the fact that I never really knew what I was doing.
Running on the treadmill and using the elliptical just became too boring of a routine.
I never used free weights because I never knew what exercises to do when using them and didn't want to get hurt.
So I ended up walking around looking at the machines and just trying to follow the directions on the machine.
The biggest thing was that there was no one there to help you and coach you through what you may be doing wrong and how to correct your posture.
I luckily heard about DSC from one of their members.
At the time I was hoping to lose weight, tone, and feel great about myself again and I did just that.
Before starting, I feared I wouldn't be able to do the workouts and keep up with the others in the class.
The first class at DSC was great, even though I was very nervous to start.
The coaches are right there to help out, along with other members.
I couldn't wait to go back for more classes.
My overall experience has been so great!
I love how you feel accomplished and proud that you got through it after.
So far I have lost 23 pounds!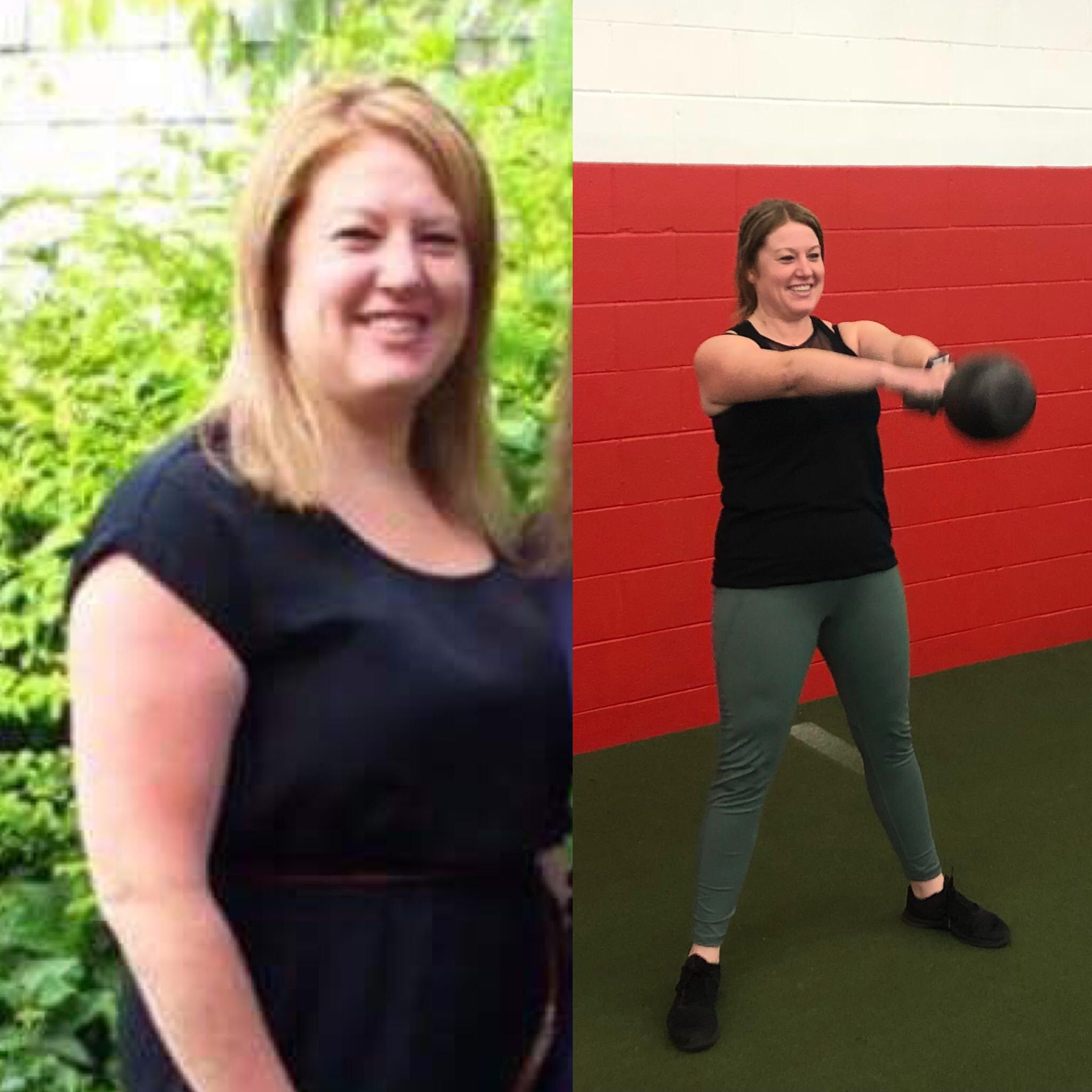 I am down 2 pants sizes and I can feel my body gaining the muscle I was hoping for.
I definitely feel much stronger then when I started and I shock myself when I lift heavier then I did a few weeks or months ago.
My favorite part is honestly the coaches and people.
They are all so motivating and make it fun while also pushing you to do your best and achieve your goals.
The workouts can be tough for me still even a year later but they are exactly what I need.
I love that the workouts are all different so you will never get bored!
If you are thinking of joining, I would say do it.
Any fears you have will go away once you're in the gym.
If you stick with it, you will achieve your goals and then some.
Don't ever feel like you're alone because the coaches and members are right there to help you.
Go at your own pace and do what you can do.
As time goes on and you keep going to the classes you will begin to see the difference and want to keep pushing yourself to be better then you were the day before.
Dynamic truly is a big family!
Thank you to all the DSC coaches for pushing me and helping me accomplish my goals.
One year today I started and I still have more goals to reach.
Couldn't have done it without guys!!
- Sherri