In 2013, I had multiple medical issues with the worst being a two level cervical fusion due to severe issues with my right arm.
The fusion left me in worse shape than prior to the surgery.
For years following the surgery, I was going through various physical therapy routines and although I was getting better each year, I was not progressing enough to get back to some of my prior normal activities: golfing, hiking and backpacking.
The inability to return to normal activity left me in a progressively worsening depressed state.
Will I ever be able to do the things I used to? Even at any level?
Then my wife joined DSC in January of 2016 and started to see very good results losing weight and getting in better shape both physically and mentally.
She tried for several months to get me to go.
I would answer I can't do anything beyond what I'm doing. I'm too fragile!
After months of continuing to ask me to go to DSC, I finally caved in and said, "ok, you want me to harm myself for the rest of my life?" I'll go and show you just how bad I am!
Well the opposite was true!
The first workout at DSC was difficult but very rewarding!
I found out I am able to exercise beyond physical therapy and the type of exercise routines at DSC is exactly what I needed!
What a positive mental boost for me after three years getting progressively depressed and not able to return to normal activities.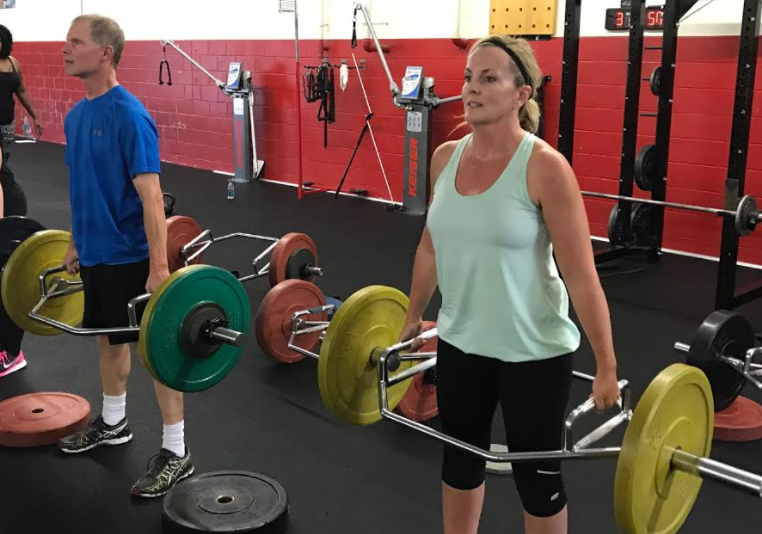 If a specific exercise bothers me the coaches at DSC will help modify it or give me an alternative exercise.
Matt, Renee, Kurtis, Lucas, Tommy, and Chris will correct my form which is very important when you have major issues with your back like I do.
Finally I've been able to get back to golfing and some of my other physical activities.
I even did an overnight backpack trip with my brother and nephew this summer!
I'll never be 100% again but as long as I can continue to exercise and do some of the things I used to do, I'll be in a much better mental and physical state than I was prior to starting with DSC.
- Kevin