How Christine lost 40lbs with DSC's Nutrition Coaching Program
Our next Nutrition Coaching Program starts May 1st!
Register before April 10th and save 15%!
Click the "green button" below for more information
---
Before DSC, my workouts consisted of jogging maybe 2-3x/week.
I did some workout videos at home here and there, but nothing consistent.
My friend Erica was going to DSC, and that is where I heard about it.
She was fit, and strong and achieving incredible results.
I wanted to give DSC a go but my biggest fears were not being able to do the workouts and not being able to keep up.
I was afraid I would slow people down, and interfere with their workouts.
The first class I took was on New Years Eve, and it was hard, but totally doable.
Every single person from staff to members was warm, welcoming, and encouraging.
I couldn't believe the sense of camaraderie I felt at Dynamic.
The experience I have had at DSC is amazing.
I was in a rut, and worried about everyone else in my life over myself.
Taking the leap and joining DSC was the first thing I did for myself in years.
I'm happier, healthier, and stronger, and because of that I am a better mom, wife, and person as a whole.
I jumped right into the Nutrition Coaching Program because although my workouts were great, I was having trouble getting myself on track food wise.
After the nutrition program, I viewed eating and food differently.
I learned how to eat, what to eat, and when to eat.
Eating wasn't about hunger anymore, it was about fueling my body properly.
Because I was changing my eating habits, so did my daughter and husband. As a result, it became a positive change for my entire family.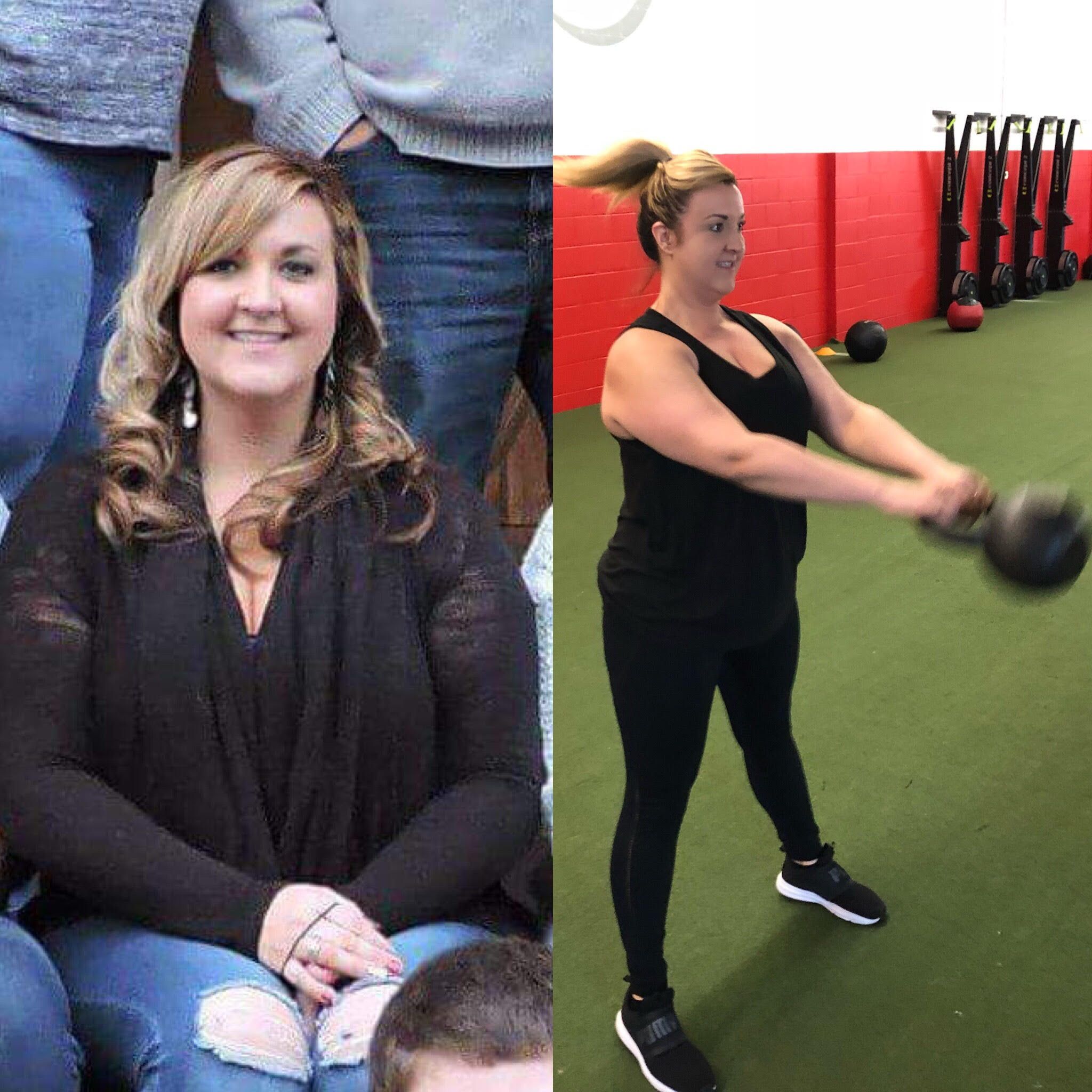 I have officially lost 40 pounds since joining DSC, I am down 3 pant sizes, and I feel healthy and strong.
Although I still have work to do, I haven't felt this good about myself in a very long time!
There are so many things that I love about DSC.
The trainers and the people, they are the absolute best.
They give you a push when you need it, and encouragement when you are struggling.
The combination of weight training and cardio is everything I needed in my life to be successful with my lifestyle change.
The atmosphere in the gym gets you so pumped up, and makes you feel like you can do anything!
The best advice I could give anyone who is thinking about joining is...don't wait! It is the best thing you can do for yourself, mind, body and soul.
- Christine
It is time to feel your very best!
Join our May Nutrition Coaching Program before April 10th and save 15%!