DSC is the BEST money I have ever spent on myself!
Before DSC, I had no workout routine.
In fact, I did very little in general.
Even going for a walk felt exhausting.
My sister has been going to DSC for quite some time and she would periodically nudge me and say "you should come try out my gym with me".
I would laugh at her and turn down the offer.
Eventually she approached me and said "I told Matt I was brining you tomorrow so you had better be ready to go!"
No excuses left. My goal at this point was just to not die!
After my initial workout, I was sore for 3 days but I knew then that I was going back.
I knew that I liked the environment, the camaraderie and the feeling of being able to do this.
My first class was great I really enjoyed it.
My coordination needed work and I was just trying to follow along to the best of my ability.
My overall experience with the training and coaches has been an experience that I have been very thankful for.
The coaches are always watching the members to correct their posture and help with the proper techniques of the exercises. They are always pushing and congratulating you every step of the way.
They take the time to know everyone by name and will come check in with me with a simple "how are you today, Tracy?"
When I joined DSC, I was sluggish and perhaps intimidated by some of the exercises, feeling like "I can't do that."
I was 190 lbs.
I was in a size 16 pants and XL shirt which were both continuing to get tighter.
I had no motivation and sadly no desire to do anything about it. My attitude before DSC was mostly one of "I don't care."
Today I am currently in a size 12 pants and can wear a medium/large shirt.
I have a newfound bounce to my step and my attitude.
I am feeling very strong.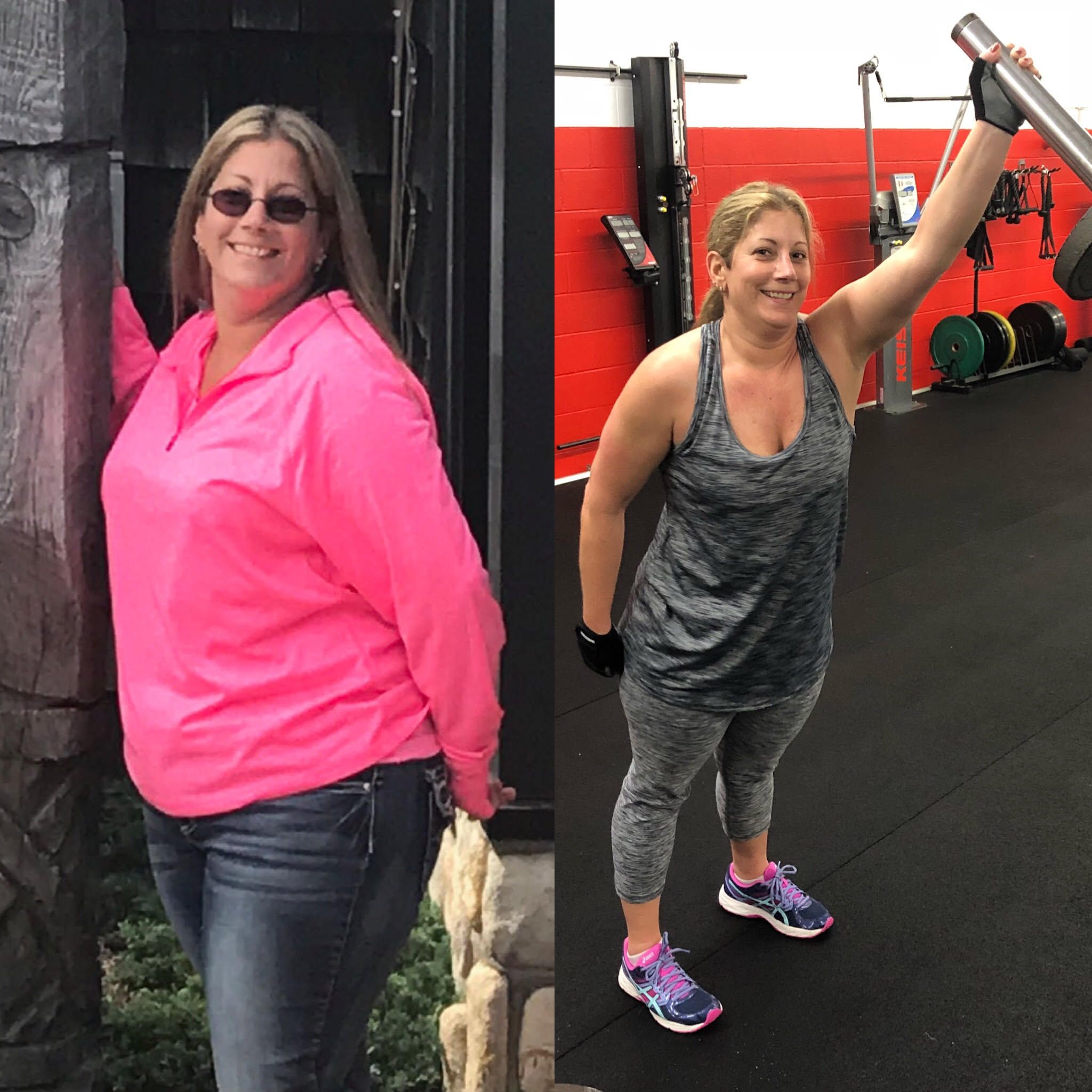 I feel amazing. I am currently down 32 pounds!
My favorite part of DSC is the "Family" like relationship we all share. You feel welcomed from day 1.
You want to go back the next day.
I recently went on an ice-fishing trip with my family and was actually torn between joining them on the trip or staying behind in order to not miss the gym.
The workouts are team based and they are encouraging and challenge you, whatever level you are at.
I have found that as I lose weight and get fit my co-workers and friends now ask what I am doing. I am eager to tell them, eager to encourage them. They go look up DSC and they all say the same thing to me "Wow….That's expensive huh"?
You get what you pay for.
This is no Planet Fitness.
DSC is the best money I have ever spent on myself!
I encourage you to try it for the 1 free-week trial and THEN make a decision.
Once you see what you can be with their help and this community … the money is not an issue.
- Tracy